Boutique Wedding Photography Serving Missouri, Kansas, & Arkansas
Wedding photography is an intricate art of storytelling. A careful balance of art and history. A unique expression of your love.
Your wedding photos document the momentous events of your wedding day. And they delicately freeze time for the fleeting little moments of your day to be enjoyed for many lifetimes. They are the dress, the flowers, the guests, the first kiss. And they are the last glimpse in the mirror before walking down the aisle, the pause before you say I do because you want to remember this moment forever, and the embrace of your first dance as husband and wife.
They are the tears as your daddy hands you off, the squeals of joy from your best friends when you slip into your wedding gown, and the smile on his face that just can't be dampened that day.
They are important. They are priceless.
Based in small-town Ozark, Missouri just outside of Springfield, I offer boutique-style custom wedding photography packages to brides and grooms getting married throughout Missouri and Arkansas. I am happy to create a custom quote for your destination celebration as well. For starters my full service wedding photography packages begin at $2600 for six hours and two photographers on the wedding day plus an engagement session and images on a keepsake usb for printing, sharing, and keeping forever. For elopements and intimate gatherings I charge an hourly rate of $250-$300 per hour including images.
For more information fill out the contact form or email/call me directly! I'd love to hear when, where and how you are getting married so I can provide you with all of the information you need! Scroll down for more photos and info!
laceywhitmer@gmail.com
816-682-6571
My brides and grooms are passionately in love with life and with each other.
They are enthusiastic about wedding plans and eager to do what it takes to make their dreams come true.
They love their families and delight in friendships old and new.
They love the little moments and the unique details that make them one of a kind.
My brides have kind hearts and a fiery affection for pretty things. My grooms are genuinely involved and eager to celebrate the woman that makes them whole.
My brides and grooms are devoted and down to earth.
And at the end of the day they want to be married to the love of their life.
What They Said...
Reviews From Real Brides & Grooms
Hannah and David were married in October of 2016 in a gorgeous backyard wedding in Fort Smith, Arkansas.
Both Hannah and I couldn't have asked for a better deliverable than what we received working with Lacey. She did both our engagement photos and our wedding. For our engagement photos she came down and hiked with us to the place I proposed to my wife to take pictures of us. I remember she was very easy to talk to and was professional and clever with her art. We never felt rushed or anything. She was simply there to meet and talk to us and offer her expertise on which poses to use. Then she opened up to us and asked if we had any pictures we wanted to take. It felt like a good friend who was in our corner and generally wanted to capture each moment in detail.
The one thing that stood out to me in our wedding photos was her unique attention to detail. Her pictures weren't just capturing us and our guests on our special day but all of the little nuances in the design and themes of the wedding that our families worked so hard to create.
Madi and Dylan were married in July of 2016 in Marshfield, Missouri.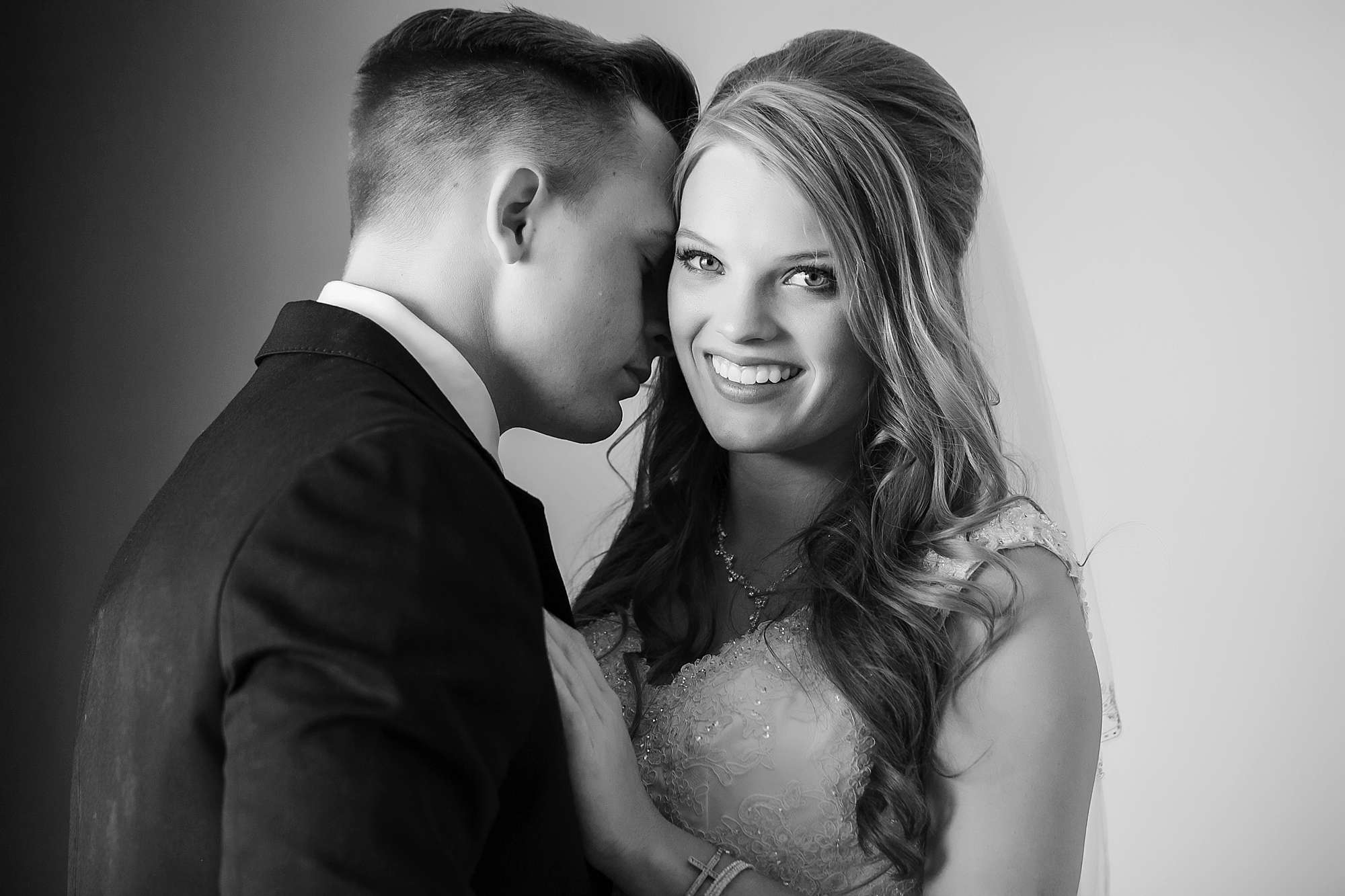 Lacey Whitmer did such an amazing job on my wedding photos! She thought of everything ahead of time so I didn't have to do a single thing. She came early to scope things out for us, and then told the wedding party exactly what we needed to do. There was absolutely no stress on my part in trying to coordinate everyone into photos because Lacey took care of that for us. Not only was the picture taking a breeze, but our photos were absolutely gorgeous. The posed pictures looked amazing, but the pictures of the actual ceremony looked just as good. I'm thankful I will have these pictures to look back on for the rest of my life!
Andrea and Eli were married in September of 2015 at Saint Peters in Kansas City with a reception at Californo's.
"Lacey was FANTASTIC to work with. She was prompt with communication, very detail oriented, accommodating and punctual. Lacey has a very calming personality which made everyone feel at ease amongst the chaos of the wedding day. I can't say enough wonderful things about Lacey as a person and photographer. I love her pictures. The colors are vibrant and the photos feel real, not photo-shopped and enhanced. I would highly recommend her to anyone looking for a reliable, detailed, and kind photographer!"
Pam and Dave were married at the historic Hotel Phillips in downtown Kansas City in July of 2015.
"Lacey (with a second photographer) photographed our July wedding and reception. I felt comfortable with her immediately upon meeting her. She has the calm, competent, friendly demeanor you want from the person who will be documenting such an important (potentially crazy) day. After all, there are no retakes when it comes to your wedding! She provided a huge volume of beautiful, edited pictures in only 4 weeks (a full 2 weeks early). I've heard of people waiting several months for wedding photos. I'd happily recommend Lacey to any other brides looking for a photographer. She was a pleasure to work with."
Nathan and Aubree were married at Unity Village in Lee's Summit in March of 2015.
"Honestly, Lacey was the best thing for our wedding (besides getting married, of course)! Lacey went beyond what we expected, and the quality and personable professionalism made it everything we wanted and more. She did our engagements and wedding, and she did my bridal shoot. The image quality truly indicates a professional that is there to work for you as the bride and groom. She sat down with us multiple times to help get an idea of what WE wanted, not necessarily what she wanted. She did give insight and suggestions which were great, too! I wouldn't suggest any other photographer than Lacey. She did an excellent job."